Regd Office:
RZ-90, Street No-2, Vaishali Colony Palam- Dabri Road
New Delhi – 1100045
Corporate Office:
202, Patel House, Commercial Complex, Ranjeet Nagar New Delhi – 1100085, Offices at: New Delhi, Patna, Lucknow, Hyderabad, Mobile No. : + 91-8285764551, + 91-7428124438, Email ID. : info@rksrana.com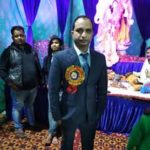 Thank you for taking the time to visit our site. For more information on our program or feedback , kindly fill in the form below.
Fields marked with an * are required